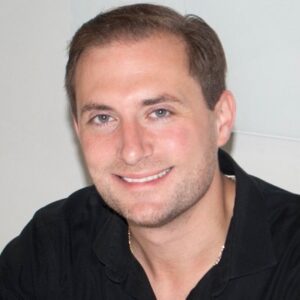 Frank O'Brien
Founder & CEO
Frank O'Brien is a trailblazer in connected media and marketing technology, leveraging his rich history in music marketing for renowned artists to revolutionize the branding industry. His leadership transformed Five Tier into a premier 'agency in a box' platform, offering comprehensive management, marketing, and reporting solutions. Frank's entrepreneurial acumen extends to founding Conversation | Marketing, Design, and Development, while his expertise is honed through pivotal roles at RepNation, LLC, Mr. Youth, LLC, and Deutsch, Inc. His academic foundation from the University of Miami and the School of Visual Arts fuels his innovative approach to marketing, driving Five Tier's growth and acclaim, including a spotlight on AMC's "The Pitch."
Fun Fact:
Once served as a judge for a competitive NYC version of American Idol.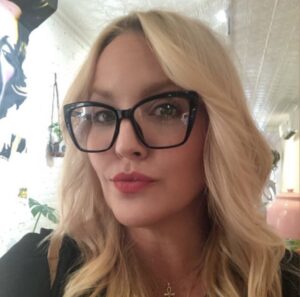 Memory Harkins
VP of Client Communications
Memory Harkins, a dynamic force in New York's e-commerce scene, brings over a decade of expertise in merchandising and trend analysis across various sectors, including beauty, apparel, and accessories. Her transformative leadership and strategic prowess, honed from impactful roles at companies like Beautyblender and LVMH, have driven significant revenue growth and operational excellence. A graduate of the Fashion Institute of Technology, Memory excels in creating innovative marketing strategies that boost online revenue, enhance site traffic, and improve customer engagement and conversion rates, marking her as a visionary in e-commerce innovation and brand elevation.
Fun Fact:
Blessed to have a quaint backyard in NYC with three grills.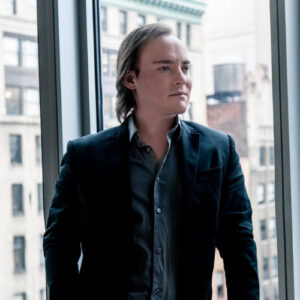 Matthew Eck is a marketing and sales virtuoso with a rich ten-year background that intersects the Arts, Food and Beverage, and Advertising industries. His artistic passion has fueled his production of Art Fairs, Special Exhibitions, and his graphic design prowess. With a Master's in Fine Arts from the School of Visual Arts and a Bachelor's in Fine Art from Tufts University, Matthew's educational journey mirrors his professional versatility. Since joining us in November 2022, he has spearheaded a 70% sales boost, innovatively expanding our "Spectaculars" network across key cities. Being a previous business owner and freelancer has underscored his talent for elevating marketing strategies to drive sales and enhance customer experiences.
Fun Fact:
Matthew is a classically trained painter and has curated international art shows.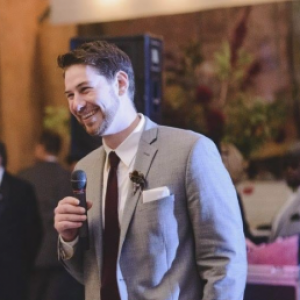 Robben Gold
Director of Communications
Robben Gold has been pivotal in elevating our narrative as the world's leading Connected Media platform. With a rich background in account management and customer service, Robben exceeds client expectations, aligning Five Tier's marketing solutions with excellence and efficiency. His acumen in online advertising and event strategy has significantly boosted our industry presence. Previously excelling as a Brand Development Specialist at Five Tier, and with a successful sales and marketing track record at companies like JACLO, ICMI, and YP, The Real Yellow Pages®, Robben's strategic insights, drawn from his Rutgers University education in Economics and Political Science/History, ensure that every campaign and client interaction embodies our commitment to connecting brands with their audience innovatively and effectively.
Fun Fact:
Competitive Opera singer.
Bear Matthews
Public Relations
Bear Matthews has established a notable career in policy and innovation, having developed products for over 1.3 million users. He is grounded by a simple focus to amplify voices, increase efficiency, and promote equality. Bear is recognized for building Fortune 500 e-commerce brands, developing emergency infrastructure in MENA regions, and managing investments for high net wealth family offices with a focus on urban development. A recognized thought leader, Bear has shared his insights at prestigious platforms such as South by Southwest (SXSW), and has lectured at the Università della Svizzera Italiana and the University of New Hampshire. His work has graced publications like MarketWatch, TechCrunch, and CNN. Bear holds a Bachelor's degree in Economics and History from Franklin University Switzerland and is an alumnus of The Browning School in New York City.
Fun Fact:
Bear ran a 50km ultramarathon accompanied by a donkey named Alice.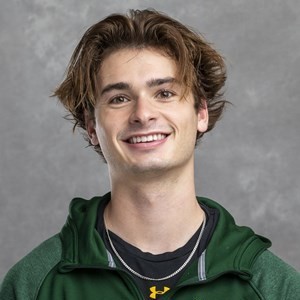 Jack Bunting
Social Media Specialist
Jack Bunting is a William & Mary graduate with a flair for innovative digital marketing strategies that have significantly boosted our brand's presence. His academic excellence and professional acumen, honed through a successful internship with us and his experience as a Division I athlete, translate into exceptional discipline and work ethic in his role. Jack's multifaceted talents extend to music and entrepreneurship, having co-founded Nuck Apparel LLC and excelled in managing its digital footprint, which now enriches his impactful contributions to Five Tier since November 2022.
Fun Fact:
Jack wanted to be an astronaut when he grew up so he went into marketing.